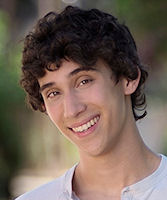 Dom Fera, 19, is a filmmaker, actor, director, composer, screenwriter, animator, and founder of DFEAR Studios, an independent film studio and YouTube channel with more than 147,000 subscribers. Collectively, his online work has been viewed over 48 million times.
A 2011 and 2010 award-winner at the National Film Festival for Talented Youth, the largest youth film festival in the world, and a 2010 recipient of The Young Producer's Award from the National Academy of Television Arts and Sciences, Dom has been recognized as one of America's most talented young filmmakers. He is currently studying film at NYU.
Dom is currently working on The End, a short fillm; Wolf, a graphic novel; and The Lazer Collection V animation. 
Connect with Dom on Facebook (facebook.com/domfera).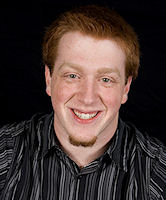 Joshua Kurtz, 18, is now three times a playwright and four times a director. The first show he wrote is True Villains, which was produced once at his school and once at Mainstage Center for the Arts. His second show is 'Till Death do us Part, a musical comedy about a zombie.
Josh is absolutely thrilled to be working now with his long-time friend and collaborator, Dom Fera, by co-writing and co-directing Ordinary People, Ordinary Problems; his first ever non-musical endeavor. Kurtz has extensive credits as an actor, and is currently enrolled in the Young Americans College for the Performing Arts.
Josh's next production will be Wonderland, a fun and fanciful musical for all ages, scheduled for production in August.
Find out more about Josh at www.JoshuaKurtz.com.